Why Is My Exercise Ring Not Closing?: Learn How To Calibrate Your Apple Watch
Why am I Not Getting Credit for Workouts and Moving?
I often walk or bike with my wife. We both use our Apple Watches and iPhones to track our workouts. We have recently noticed that for the same workout, I'm getting more exercise minutes and more calories burned than she is. This doesn't make too much sense, especially since her average heart rate for the workout is usually higher than mine.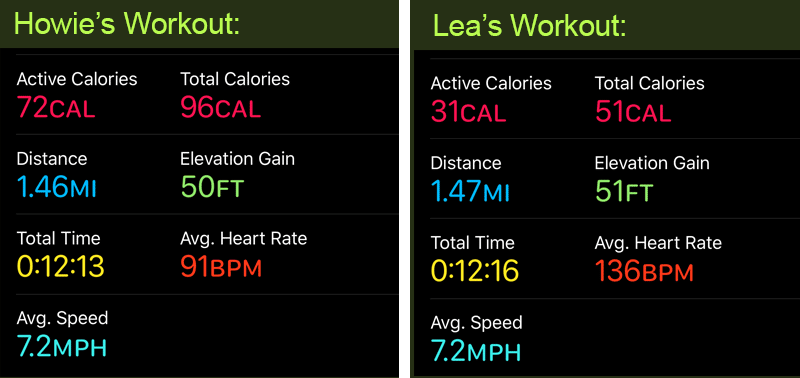 We've been hearing many people who are complaining that the same thing is happening to them. They are walking for 30 minutes, and at the end of the workout, their Exercise ring has only increased by a few minutes and they are not getting a lot of calorie credit on their Move ring. This can be very frustrating, especially with competitive couples 😘, and those who are obsessed with closing their rings.
After doing a little research, it turns out that this situation can be remedied by calibrating your Apple Watch and iPhone. It's a simple process that ends with a 20 minute walk. If you are feeling that your Apple Watch is cheating you out of valuable Exercise minutes, or Calories on your Move ring, follow the calibration process and see if the situation improves.
Let us know if this works by leaving a comment below.
Calibrating Your Apple Watch for Improved Workout and Activity Accuracy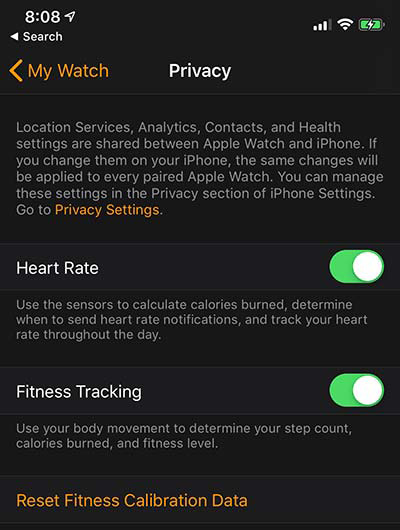 There are several steps involved in the calibration process. Two steps are done on the iPhone – one in the Settings app and one in the Watch app. The last step is done by taking a twenty minute walk while wearing the Apple Watch, and perhaps carrying your iPhone.
In the Settings App on Your iPhone
In the Settings app on your iPhone, scroll down and select Privacy. On the Privacy page, tap Location Services. If it's off, turn it on. Then scroll all the way down to the bottom of the screen and tap System Services. On the System Services page, make sure that Motion Calibration & Distance is on. Tap Back in the upper left corner, and then tap Privacy in the upper left corner. When are back on the Privacy Page, tap Motion & Fitness at the bottom of the screen and make sure that Fitness Tracking is Enabled.
In the Watch App on Your iPhone
Run the Watch app on the iPhone. If My Watch in the bottom left corner is not selected (orange color), tap to select it. Scroll down on the screen and tap Privacy. On the Privacy page, make sure that Fitness Tracking is enabled and then tap Reset Fitness Calibration Data and confirm that you want to reset.
On the Apple Watch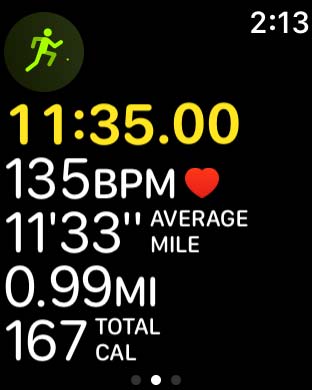 Now you'll need to take a 20 minute walk while wearing your Apple Watch. If you have an Apple Watch Series 1, or Series 0, you'll need to bring your phone along for the GPS. Make sure that you're holding your phone in your hand or wearing an armband while walking. If you have a Series 2 or higher, you don't need to bring it along, and if you do, it's okay to just keep it in your pocket.
Run the Workout app on the Apple Watch and select Outdoor Walk. If you want to change the goal of the walk, tap the three dots in the upper right corner of the Outdoor Walk and select your goal. If you want to keep the goal that is shown, just tap it to start.
Walk at your normal pace for at least 20 minutes. Whenever you do an Outdoor Walk or Outdoor Run, the Apple Watch is always fine-tuning the calibration of the accelerometer.
By calibrating the Apple Watch, you will get improved accuracy of your calorie calculations in the Workout app, and the calorie, distance, move and exercise calculations in the Activity app.
Keep Your Personal Information Up to Date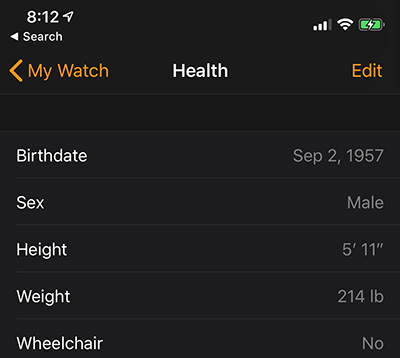 Some of your personal information and measurements from the Health app are used to calculate how many calories your burn. Make sure that the relevant information is kept up to date. This information is taken from the Health app, but can be edited in the Watch app on the iPhone as well as in the Health app.
Run the Watch app on the iPhone, and tap My Watch in the bottom left corner. Scroll down and tap on Health. Make sure that all of the settings on this screen are correct. If not, tap Edit in the upper right corner, and update whatever needs to be updated. Tap Done to save your changes, or Cancel to discard any changes that you made.
Is it Working Better After Calibrating?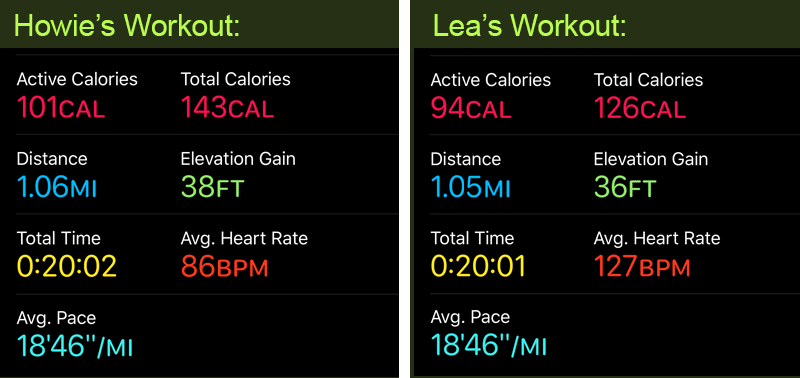 Products that may interest you
Please note that this page contains affiliate links. This means that if you purchase from some of these links, we will receive a small commission from the sale at no extra cost to you.